About This Vehicle
Mileage: 63,900
Engine: V8
Body Style: Coupe
Transmission: Auto
Exterior Color: Gold
Interior Color: Black
VIN:  8F02C184692
Price: SOLD
ABSOLUTELY STUNNING

1968 FORD MUSTANG FASTBACK, C-CODE 289 V8, LOW ORIGINAL MILES, 

LOADED

WITH FACTORY AIR CONDITIONING, POWER STEERING AND POWER FRONT DISC BRAKES….

AMAZING CONDITION

….READY TO

SHOW

AND

GO

!!!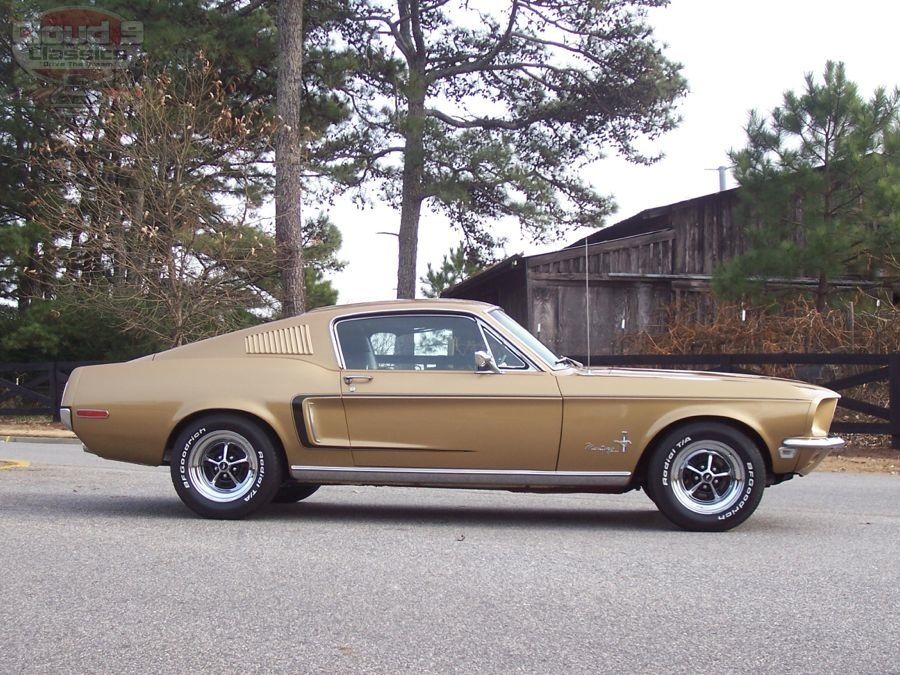 HAVE YOU BEEN SEARCHING FOR A '68 MUSTANG FASTBACK THAT STANDS OUT FROM THE CROWD?
DO YOU WANT ONE THAT HAS LIVED A RUST FREE LIFE, HAS BEEN NICELY RESTORED AND IS READY TO SHOW AND GO?
WOULD YOU LIKE ONE THAT HAS POWER STEERING, POWER FRONT DISC BRAKES AND FACTORY AIR CONDITIONING THAT BLOWS ICE COLD WHEN NEEDED??
DO YOU WANT TO A MAKE A SMART INVESTMENT IN ONE OF THE MOST ICONIC COLLECTIBLE CARS OF ITS TIME??
GREAT NEWS

…YOUR STALLION IS HERE…

COME AND GET IT

!!!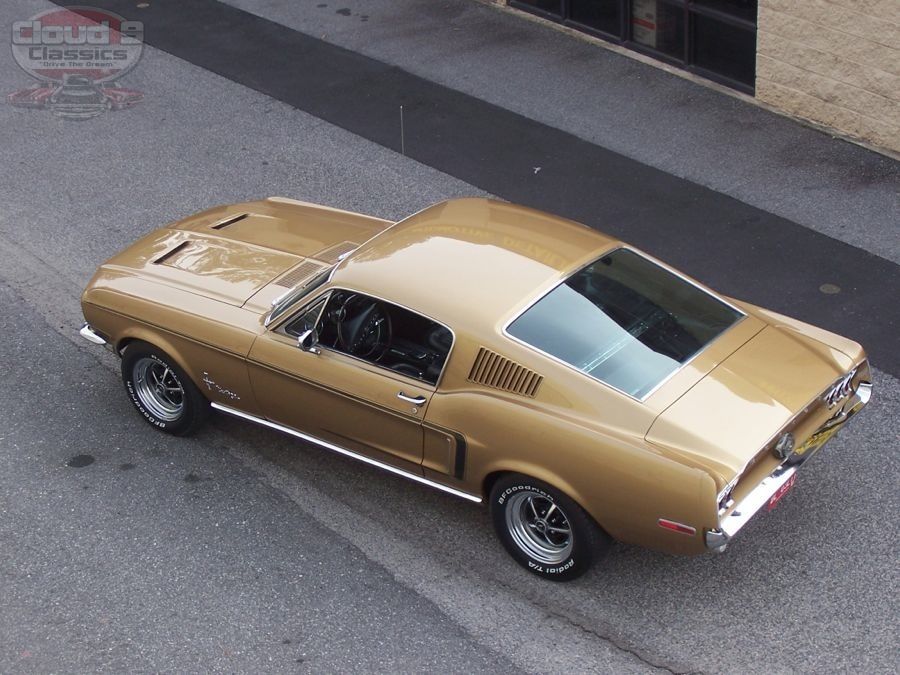 IF YOU WOULD ALSO LOVE TO HAVE A BEAUTIFUL CLASSIC MUSTANG CONVERTIBLE THEN YOU MAY WANT TO BUYING THE '66 CONVERTIBLE PICTURED BELOW WITH THIS FASTBACK.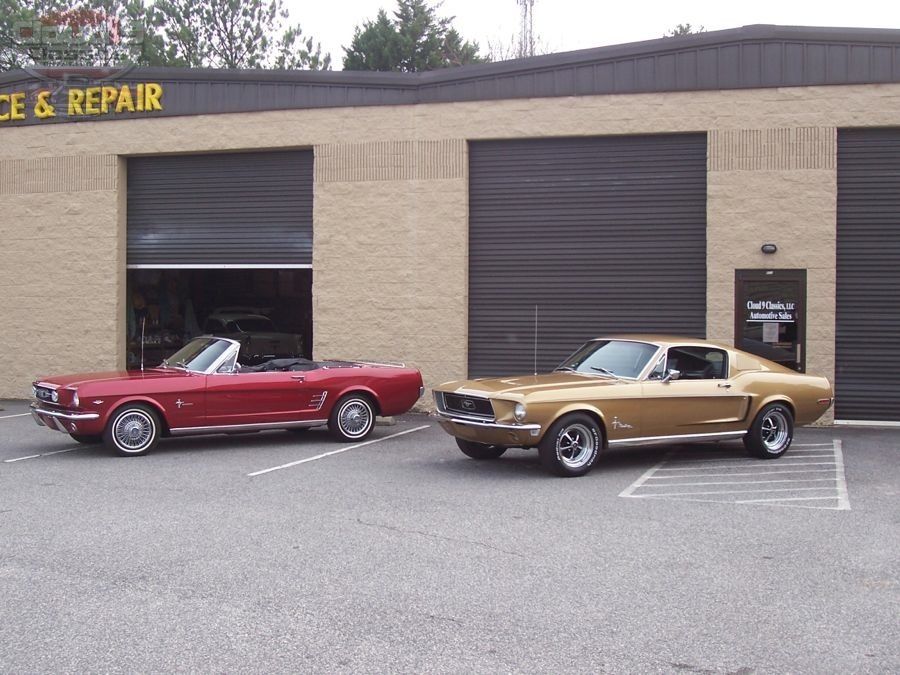 A little over a year ago I found a Gold 1968 Ford Mustang Fastback advertised for sale locally.  The owner was a Chiropractor operating his business from an older home and when I arrived to see the car he explained that he had bought this car from a friend of his about 4 years ago. His friend owned the car for many years and was actually the second owner of the car, making him only the 3rd owner of this Classic fastback. He stored the car in a drive under basement along with a 1965 Corvette he had owned for many years. He made it clear that he was saving the Corvette for his son but because he really never had the chance to drive and enjoy the cars it was probably time to sell the Mustang. I made him an offer and he told me he had another interested person coming the next day and he would think about it.  Well, that is usually never a good thing when you find a really nice car but my offer was pretty close to his asking price so I decided to stand firm. The following day I got a call from him. The other interested party offered him full price and he turned them down! He really did not need to sell the car and his emotional attachment was stronger then he realized….good for him but lousy for me and the other buyer.  Well, a little over a year later I found the car advertised and made the call. He explained that he wished he had kept my number as he really wanted me to have the car. He decided he was ready to retire and was going to need to sell his office building. Sounds corny but if you had met him you would know it was true. I rushed out the following day with money in hand and purchased the car for what he asked for. 
This '68 Mustang Fastback is one of those rare gems that has truly been pampered by each of the 3 owners all of whom were in the Atlanta, GA area which is the original ordering district that the car was delivered to. Not only is the body and paint on this car absolutely beautiful but it also runs fantastic and  is very unmolested. The gentleman I bought it from was quite positive that this car truly has under 64,000 original miles based on his friends previous ownership and knowledge of the car, however there really is no record documenting this. Based on my experience I too believe the mileage is original.  I am going to do my best to provide enough large images, a couple of videos and an honest description of this awesome Fastback to help you decide if this Pony belongs in your stable. Sit back and enjoy!!!
Gorgeous paint and body!!! As you will see in the pictures below this '68 Fastback truly glistens in the sun and I think the car actually looks even better in person then it does in the pics. The previous owner had the car repainted almost 4 years ago simply because someone had scatted the car maliciously with a key.  His insurance company paid to have the whole car repainted which was done at a high end professional paint shop here in the Atlanta area.  They did an amazing job!!!  Prior to hi the car had been painted in a gold metallic although this car started its life as a white car.  The current color is close to Sunlit Gold although I think it may be just a slight shade darker. The body is amazingly straight and I believe all of the body panels are original to the car with no evidence of any rust repair.  Actually I should correct myself as we did notice that the rear valence below the bumper appeared to be an aftermarket panel.  Body gaps are probably better then factory and doors open and shut awesome with no sag.  The body is truly in near flawless condition with the only flaw I noticed being a pea sized chip on the drivers side headlight bezel that was touched up.  This car lived in the Atlanta, GA area its whole life and was obviously pampered and garaged. Bumpers, chrome trim, emblems etc. all look close to new.  All of the glass is in great condition and windows roll up and down nicely and weatherstripping appears to have been replaced fairly recently. This Fastback has the deluxe hood with turn signals recessed that work correctly.  The black C-stripe really sets the gold metallic body off!! Here is a walk around tour of the body:
Complimenting the Gold metallic exterior is a great looking black bucket seat interior with center console and fold down rear seat. Door panels, seats, carpeting, headliner and dash pad are all in fantastic condition with practically no wear evident.  Based not he MARTI report it appears that when the second owner changed the exterior color to Gold he or she also changed the interior from red to the current black color. I do not see any evidence of the original red color anywhere.  The only real sign of age on the interior is the original steering wheel which has a separation in it which is very common on these.  All of the gauges and lights appear to be working correctly and the Factory A/C blows ice cold. The air conditioning was completely updated 4 years ago to the R-134 system.  This car has seat belts in front and in the back seat. Many years ago speakers were added to the trap door leading to the trunk area.  A nice set of Mustang rubber floor mats finish out the interior.  As you will see in the pics below the interior looks fantastic.
Under the hood is the original 289 V8 2bbl motor that this mustang came with from the factory.  The odometer reads under 64,000 miles and based on the history and information we were provided and judging the cars condition we are confident that this is the original, low mileage on this classic, however we do not have any documentation proving so. The gentleman we bought it from put less then 1500 miles on the car in the 4 years he owned and changed the oil and filter 3 times in that time period. The day we bought it we turned the key and drove it about 30 miles to our warehouse and it performed beautifully!  The power steering makes handling a breeze and the front suspension has been maintained with new components recently.  The power front disc brakes stop this Pony with ease with no pulling.  This car is very unmolested and still has the original 2bbl carburetor and stock manifolds that breathe out the original single exhaust. It sounds good but quieter then cars with modified exhaust systems.  The factory air conditioning system has been completely updated and blows ice cold utilizing the updated r-134 refrigerant.  As you will see the engine bay has been nicely detailed and you will be proud to pop the hood at car shows and cruise-ins.  The 2nd owner had changed the original wheels to an old school set of Cragar wheels so we have installed a brand new set of 15×7 Magnum 500 wheels wrapped in brand new BFG Radial TA tires.  I think you will agree that this Fastback has a great stance. This Fastback is ready to drive and enjoy. It starts up right away and cruises at all speeds beautifully.  Make sure you take a minute to listen to the video of the car starting up and running below. 
It is so refreshing to find a Classic Mustang that has not been subjected to the water roads of the Northeast or Midwest, nor endured the salt air along the coast. The undercarriage of this Fastback is completely original and rock solid. Floorpans and Torque boxes look phenomenal.  As you will see the undercarriage was nicely detailed in original red oxide primer to show it off a bit as well as preserve its rust free condition.  Of course the indie of the trunk is also rock solid and original and has the original styled trunk mat and spare tire. We did order a Marti report and a new door trim tag that will be included. All of the original Vin stampings are still on the drivers and passengers side inner fenders and the original VIN plate is still in place on the passengers side of the dash.  Take a Look:
Here is a final walk around video for you to enjoy as you ponder your bid or offer: (

Click on the arrow to start and turn up your volume

)
Hopefully you can see that this is truly a rare find! Not only is it a striking color but the condition and integrity of this car far exceeds most you will find on the market.  This is not just a Classic car that looks good in pictures….this Fastback looks as nice or nicer in person and I am sure the next owner is going to be absolutely thrilled when they receive it.  
These Classic Mustangs have proven to be some of the best investment cars on the market and with the 50th Anniversary of the Mustang coming up now is the time to get one!!!! If you would like to discuss a price that can put this Pony in your garage before the next car guy or gal gets it then feel free to call me at 770-359-8400 to discuss it. Many of my auctions end early as I will be happy to negotiate a price with serious buyers. I also have the car advertised locally.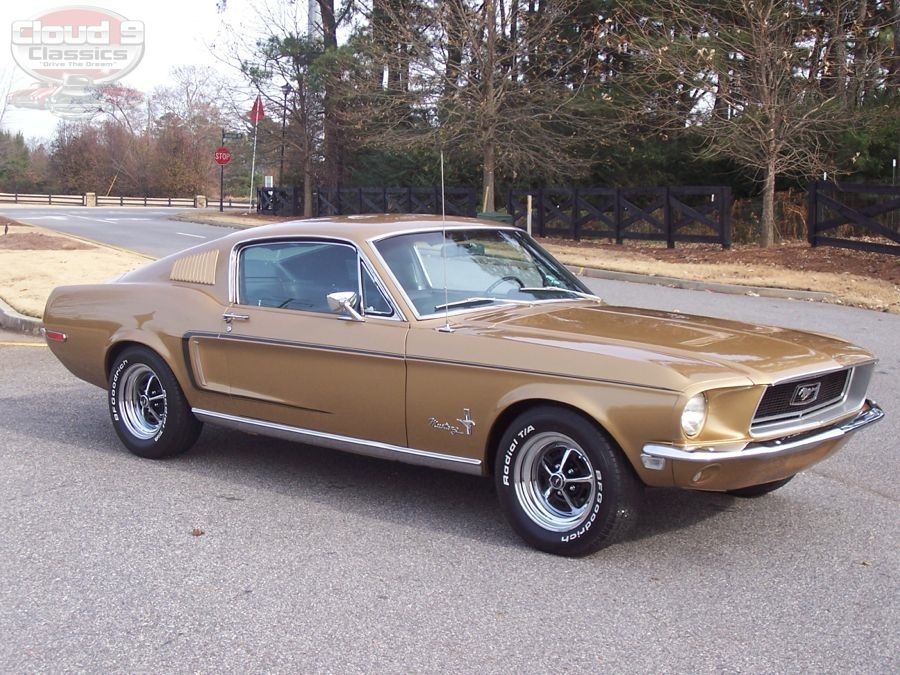 If you have any questions feel free to call me at 

770-359-8400 

and I will do my best to answer them.  If you are a serious buyer lets talk on the phone and discuss it. I will be happy to negotiate a deal so we can get this beautiful car in to your garage as soon as possible.  In addition to being a licensed Classic Car Dealer I am also a Transport Broker and will be happy to assist the buyer with a great rate on Enclosed or Open Transport anywhere in the US at the buyers expense or to any port for overseas buyers.