About This Vehicle
Odometer: 65,920
Engine: V8
Body Style: Conv
Transmission: Auto
Exterior Color: Burg
Interior Color: White
VIN: 242679B172765
Price: SOLD
BEAUTIFUL,

BURGUNDY METALLIC

, 1969 PONTIAC

GTO

CONVERTIBLE….

PHS DOCUMENTED

,

TRUE 242 GTO

, FRAME OFF RESTORED, READY TO

SHOW

AND

GO

!!
GRRRRR

!!!! THIS SWEET '69 GOAT IS READY TO CRUISE TOP-DOWN THIS FALL!!!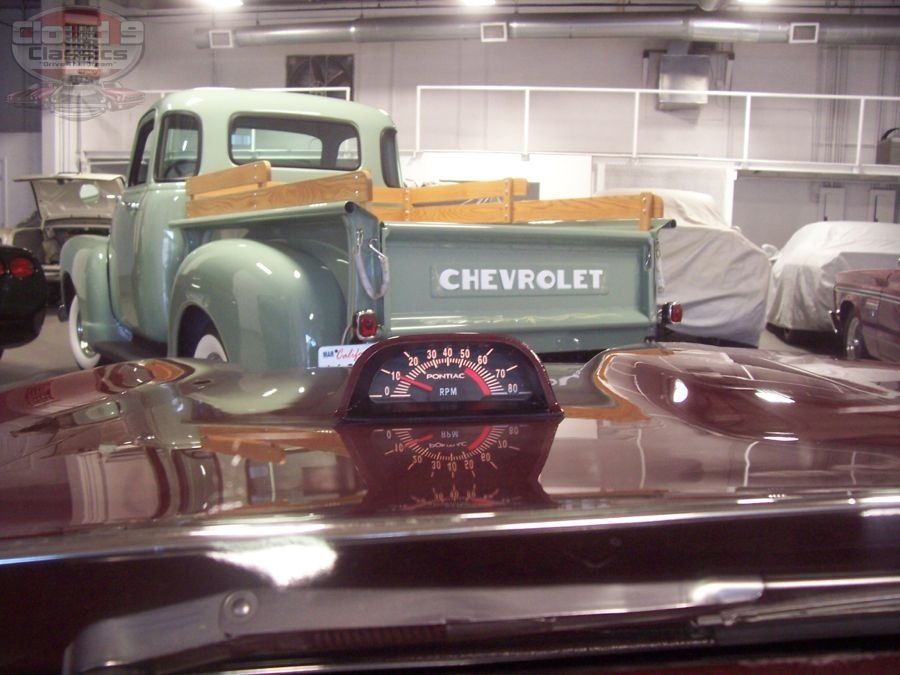 Do the letters G-T-O bring back memories?? Are you looking for a beautifully restored true muscle car convertible that was built to be driven and not trailered?  Do you enjoy going to the local shows and cruise ins, taking sunny day drives with family and friends, or just love collecting quality classic cars that are sure to be excellent investments?? Well, if you have been shaking your head yes then I am confident that this Burgundy Metallic '69 Convertible GTO is sure to be one for you to consider!! We acquired this beauty from a gentleman in Michigan who had owned it for almost 4 years.  He had a '66 Impala that he owned for quite a long time and was ready for a change and wanted something he and his wife could drop the top on and enjoy their times at the local shows and cruises. He located this awesome car at a Chevrolet Dealership in Iowa. Evidently it was part of the collection of the owner of the dealership who had just completed a frame off restoration of the car about a year prior. Well, it just so happened that the dealer loved his '66 Impala and they struck a deal and he traded in his Impala and went home with this beautiful GTO.  He and his wife enjoyed the car for several years but unfortunately she became ill and passed away.  He was 72 years old and decided it was time to let someone else enjoy this GTO since he no longer was driving like he did when his wife would go with him.   He looked forward to passing the car along to someone who would enjoy it….maybe you!!!!!? This car has the complete PHS documentation that will be included which shows this GTO was originally delivered to a dealer in Kentucky and would have looked just like it does now in its Burgundy color with Parchment white interior and white convertible top.  Although it does not have its original motor it has a correct 400 V8 4bbl that was completely rebuilt and is believed to have under 5000 miles on the rebuild. It has Power steering, Power front disc brakes, power top, and hood tach just the way it came in 1969! I will do my best to provide enough large images, a video of the car starting up and running and an honest description to help you decide if this GTO should be in your garage.  Sit back and enjoy!!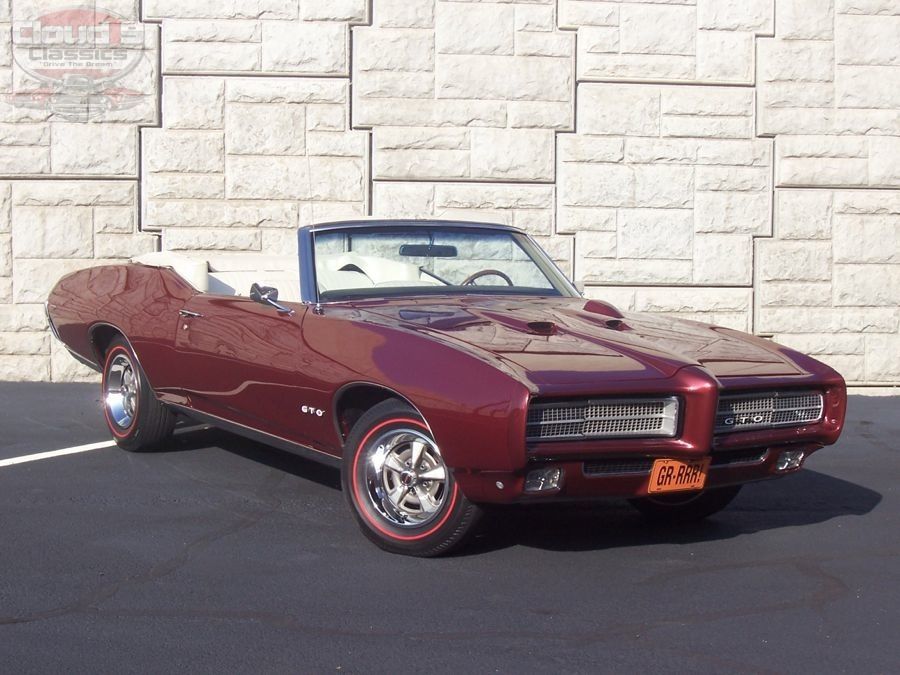 As mentioned above this gorgeous GTO convertible was treated to a very nice, professional, frame off restoration approximately 4 years ago.  The car was repainted in the original Burgundy color although I am sure that this paint job has a little more metallic then it did in 1969 and of course it was done in Base coat/Clear coat.  As you will see in the pics that follows the paint and body are beautiful and this is a car you can proudly take to any local shows and cruise-ins and are sure to bring home your share of trophies if that is what you enjoy.  Body is very straight and overall body panel fit is really nice. The previous owner was told that the rear quarter panels were replaced but if so they do an outstanding job. The trunk lines up great. The endura rubber front nose also lines up great and the paint on the front nose looks excellent. Chrome and stainless are all beautiful. Weatherstripping was all replaced. Windows roll up and down nicely and all of the glass looks excellent. This is an original hideaway headlight optioned GTO and the lights open up nicely but need to be helped to close. It is probably a vacuum issue but we have not poked at it yet. There has probably been about 5000 miles put on the car since it was restored so it is not flawless but it is pretty darn close. This is not a trailer queen that is going to win Pontiac Nationals. This is a solid #2 car that you can drive and enjoy and know that you have a great investment in a proven piece of muscle car history.  Here is a walk around photo tour:
I hope the next lucky owner takes every opportunity to drop the top on this GTO but it is also nice to know that there is a beautiful new White convertible top that compliments the Burgundy metallic beautifully when needed.  The power tops works flawlessly and rear window is crystal clear. The top seals up nicely when up.  There is a matching boot cover that snaps on easily for a clean look when the top is down. Take a look:
Take a step back in time when you open the drivers door and slide inside this beauty. Finished in the original Parchment color the interior has been completely redone and looks basically showroom new. Door panels, dash, center console, carpeting, all look fantastic.  An aftermarket set of gauges was neatly added to provide the driver with more info then the stock dash did in 1969.  The only other non-stock item is the shifter knob, but an original style one will be included if desired.  All of the gauges and lights seem to be working correctly.  Not much more to say….I think the pics will show you what you need to know:
Pop the hood on this GTO and again it looks just like it would have on the showroom floor with a stock 400/350hp V8 4bbl begging to be driven.  Although it is not the matching # block it is a period correct YD coded Pontiac Block that may have come from a bigger bodied Pontiac.  The motor was completely rebuilt at the time of restoration 4 years ago and sounds like a very stock build with possibly a mild cam. Edelbrock intake and Holley 650 Dual feed carburetor provide the fuel and she breathes out the stock manifolds and back through a great sounding dual exhaust. Pertronix The odometer reads just under 66,000 miles but without documentation really no way to verify. The Turbo Hydramatic automatic transmission shifts beautifully and with 3.23 gears in the rear you can cruise all day on the highway.  Power Steering and Power front disc brakes make driving effortless and this car handles the road beautifully with all new suspension components at the time of restoration. This car originally came with the Hood Mounted Tach which stills works perfectly and is a nice addition to these muscle cars. This GTO runs nice and cool with new radiator, fan etc…Simply a joy to drive!! Make sure you listen to the video that follows the pics below to hear it start up and running. 
Inside of the trunk is rock solid and original looking. Nicely detailed in the correct spatter paint and trunk mat. Spare and jack in place. The undercarriage is also super clean and rock solid. Floorpans look original and were stripped and treated with POR 15 to prevent any future corrosion.  I think you will find that the car has been nicely detailed from top to bottom and you would be able to put mirrors under this car at the shows if desired.  Have a look around:
HERE IS A SHORT VIDEO SO YOU CAN HEAR THIS GTO CONVERTIBLE START UP AND RUNNING…TURN UP YOUR VOLUME AND CLICK THE ARROW TO START:
Hopefully at this point you can tell that this is a high quality, beautifully restored classic.  We welcome serious buyers to call us to discuss a price that will put this awesome classic in your garage before the next car guy or gal scoops it up. 
SERIOUS BUYERS CAN CALL ME AT 770-359-8400
If you have any questions feel free to call me at 
770-359-8400 
and I will do my best to answer them.  If you are a serious buyer lets talk on the phone and discuss it. In addition to being a licensed Classic Car Dealer I am also a Transport Broker and will be happy to assist the buyer with a great rate on Enclosed or Open Transport anywhere in the US at the buyers expense or to any port for overseas buyers.