About This Vehicle
Mileage: 113,523
Engine: V-8
Body Style: Coupe
Transmission: Auto
Exterior Color: Black
Interior Color: Black
VIN: 2W87K9L196057
Price: SOLD
GORGEOUS 1979 PONTIAC TRANS AM

SPECIAL EDITION Y84

WITH BUILD SHEET….FULLY RESTORED, RUST FREE AND READY TO ROLL!!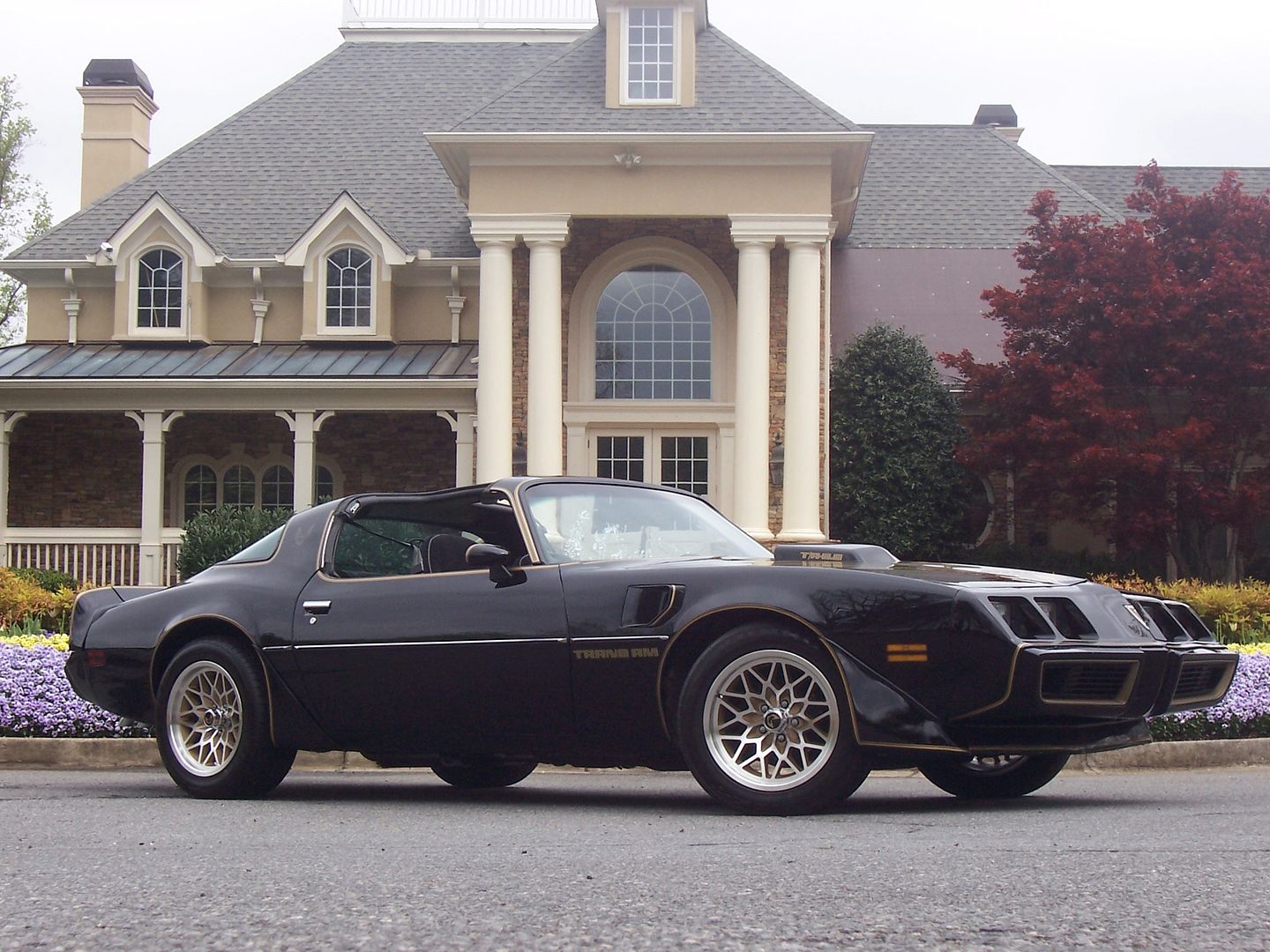 IF YOU HAVE BEEN SEARCHING FOR AN AWESOME "BANDIT" STYLE TRANS AM THAT YOU CAN DRIVE AND ENJOY AND TAKE TO THE LOCAL CRUISE-INS AND SHOWS THEN THIS COULD BE THE ONE!!
DOCUMENTED TRUE SPECIAL EDITION SITTING ON AN AWESOME SET OF 17″ YEAR ONE SNOW FLAKE WHEELS!!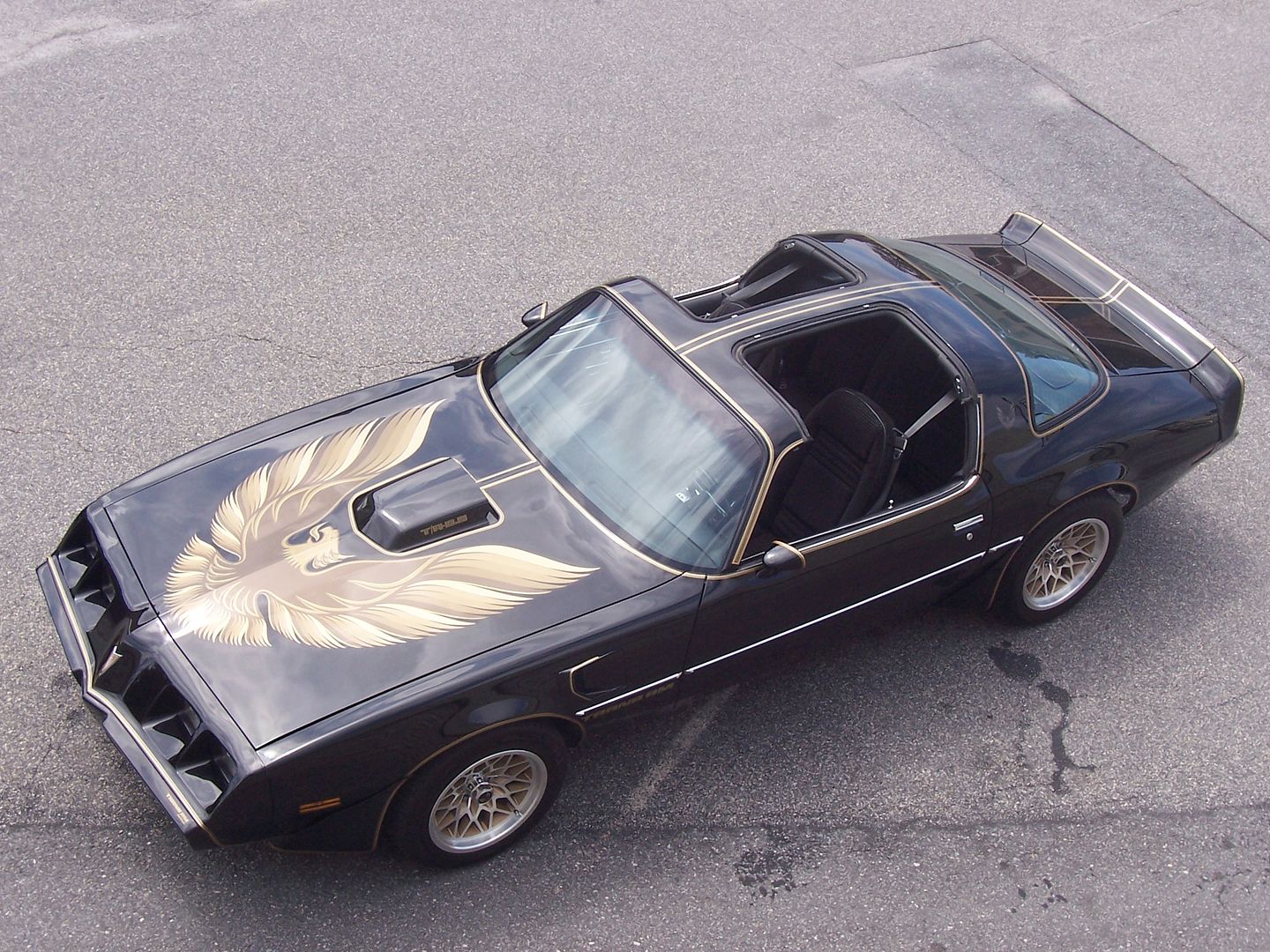 Among the many Black/Gold 1979 Pontiac Trans-Am's on the market there are some that are heads and shoulders above the others and when it comes down to originality and quality…this is one of those! As an investment it is also hard to beat a True, Documented Y84 Special Edition which this is also.  This particular TA spent most of its life in the dry, rust free climate of California. Originally sold at Jack White Pontiac in Anaheim, CA it then spent the next 20 plus years in CA before being bought by an enthusiast in Ohio who had a cosmetic restoration done about 5 years ago on the original, rust-free body.  He then sold it to his friend about a year ago who unfortunately ran in to some financial issues and needed to free up some money for his business. This car never saw a winter in the northeast and was used as a weekend show and cruiser car.  When this car was unloaded from the Enclosed Transporter it exceeded my expectations and I am confident the next owner will be very proud to own this Bandit style Y84 Special Edition TA! I will do my best to provide an honest description and show you enough pictures and a couple of videos so you can assess the true quality of this Trans Am. Sit back and enjoy!!
The body on this Trans Am is fantastic. No rust and no bubbling or signs of rust anywhere along the body!! This California car was repainted about 5 years ago in its original Starlight Black color. Looking down the sides of the body you will see it is extremely straight  with no evidence of any body work or damage.  Once it was repainted and clear coated new decals were applied and those of you who are more familiar with these cars will notice that they used the smaller bird decals on the pillars and they applied a T/A 6.6 Decal on the shaker hood instead of it saying 6.6 Litre as it should, so these items are not quite correct although most people would probably never know. Once the striping and decals were applied the car was clear coated again which is great especially on the hood bird because there is no fading or cracking in the decals and it is much easier to clean and wax the car. As you will see the paint looks excellent and is basically show quality, however everyone's opinion of this varies so I will say it is definitely a notch above driver quality for sure. There is some very minor wear on the bottom center of the front chin spoiler. The T-Tops are in great condition and I have the orginal Fisher T-top carry bags for them. The T-tops fit snug and I did not notice any leaks when I washed the car but I prefer to roll with T-tops off with this awesome ride! This Trans Am is sure to draw attention everywhere you go and would do well at the local shows and cruise-ins if desired.  I will do a walk around with pictures below and also included a walk around video at the end of the auction.
Open the door and you will feel like it is 1979 again! The black hobnail cloth interior could be the original and looks fantastic. I had a hard time photographing it to show you that it is nice and dark and not faded but the light and flash made it look washed out. If you check out the videos I think you will see that it is nice and dark in color. The cloth interior is a pleasure especially on those sunny days as you will not burn your legs sliding in on the hot vinyl others have.The seats are in excellent condition with minimal wear. There is a small cigarette burn on the upper part of the drivers side seat but no evidence or smell of this car being smoked in recently at all.  The gold glitter dash has faded and appears original. These can be restored to look like new inexpensively if desired. Original steering wheel looks excellent as does the dash pad that does not have any cracks. Center console looks very good with just a minor crack on the passenger side. Door panels are in great condition.  Carpeting is in very good shape and the headliner looks excellent. Gauges and lights are all working with the exception of the tach which is common. I have not checked to see where the problem is and it may be a minor fix. The A/C is not currently hooked up but everything appears to be there and probably just needs to be charged. Power windows work well. Power locks do not seem to be working. There is an aftermarket am/fm cassette neatly placed in the original radio spot and there are 6×9 speakers in the rear package tray. There is also a CB radio mounted in the console although it does not seem to be working but sure looks great! All of the plastic trim around the back seats looks excellent and not all scratched and chipped like many. The shoulder seat belts are in tact and function well. Overall the interior is in awesome condition!
This Special Edition Trans Am has its original 6.6 Litre Olds 403 in it mated to the original automatic transmission and limited slip rear differential. This car has only 113,550 original miles on it and i have a folder full of maintenance records showing it was always well cared for and serviced. In 1997 the mileage was 108,321 so it has only had about 5000 miles put on it in the last 14 years. This is typical of a car that goes from weekend driver to the occasional driver, show or cruise in car. Those of you who know these motors know they will run great for a long time and were built to last. This car runs out great, shifts smoothly and is tight on the road. No creaks and rattle like many of them. It handles great and suspension has been well maintiained. Power steering and power front disc brakes make driving effortless! This Bandit has a great stance on the 17″ Snowflake wheels from Year One that are wrapped in almost brand new tires! I also have the original wheels that could use a good cleaning if the next owner would like them.  As you will see the engine bay is original and could use detailing to be as clean as the rest of the car but this baby drives great!!! The exhaust was replaced recently from the manifolds back including new catalytic converter required on California Cars and has a great sounding set of Flowmasters that exit out the correct dual tips.  Floorpans are rock solid and original with no rust issues. The trunk looks excellent and is also rock solid with no rust issues!  This TA is ready to hit the run and can be driven anywhere!!!
As mentioned this is a documented

True Special Edition Y84 Trans Am

. The only way to be sure you have a true special edition car is to see if it has a Y84 on the trim tag in the engine bay, OR have the build sheet or PHS docs to show it came from the factory as a Y84 car. Well, not all Y84 cars are stamped on the cowl tag and this one is not. However, there is absolutely no doubt that this is the real deal as you will see in the build sheet below. I also have the original dealer invoice, original owners manual, and lots of service records documenting mileage and service history. This is an investment quality TA that you will love!!
HERE ARE THE AMATEUR VIDEOS SO YOU CAN GET A WALK AROUND TOUR AND LISTEN TO HER RUNNING:
Hopefully the pics and videos have made it clear that his is truly a quality 1979 Pontiac Trans AM that is sure to be a great investment that you can drive and enjoy! I know the next owner will be thrilled with the condition and quality of this Classic!  If you have any questions feel free to call me at 770-359-8400 and I will do my best to answer them. If you are a serious buyer lets talk on the phone and discuss it. In addition to being a licensed Classic Car Dealer I am also a Transport Broker and will be happy to assist the buyer with a great rate on Enclosed Transport anywhere in the US at the buyers expense or to any port for overseas buyers.
SERIOUS BUYERS CAN CALL ME AT 770-359-8400