About This Vehicle
Mileage: 62,000
Engine: 6 Cylinder 3.0 Liter
Body Style: Coupe
Transmission: 5 Spd
Exterior Color: Silver
Interior Color: Guards Red
VIN: WP0AA0916DS122062
Price: $ SOLD
BEAUTIFUL, WELL DOCUMENTED, 1983
GUARDS RED

PORSCHE 911 SC WITH JUST 62,000 ORIGINAL MILES IN AMAZING ORIGINAL CONDITION, LOADED WITH OPTIONS!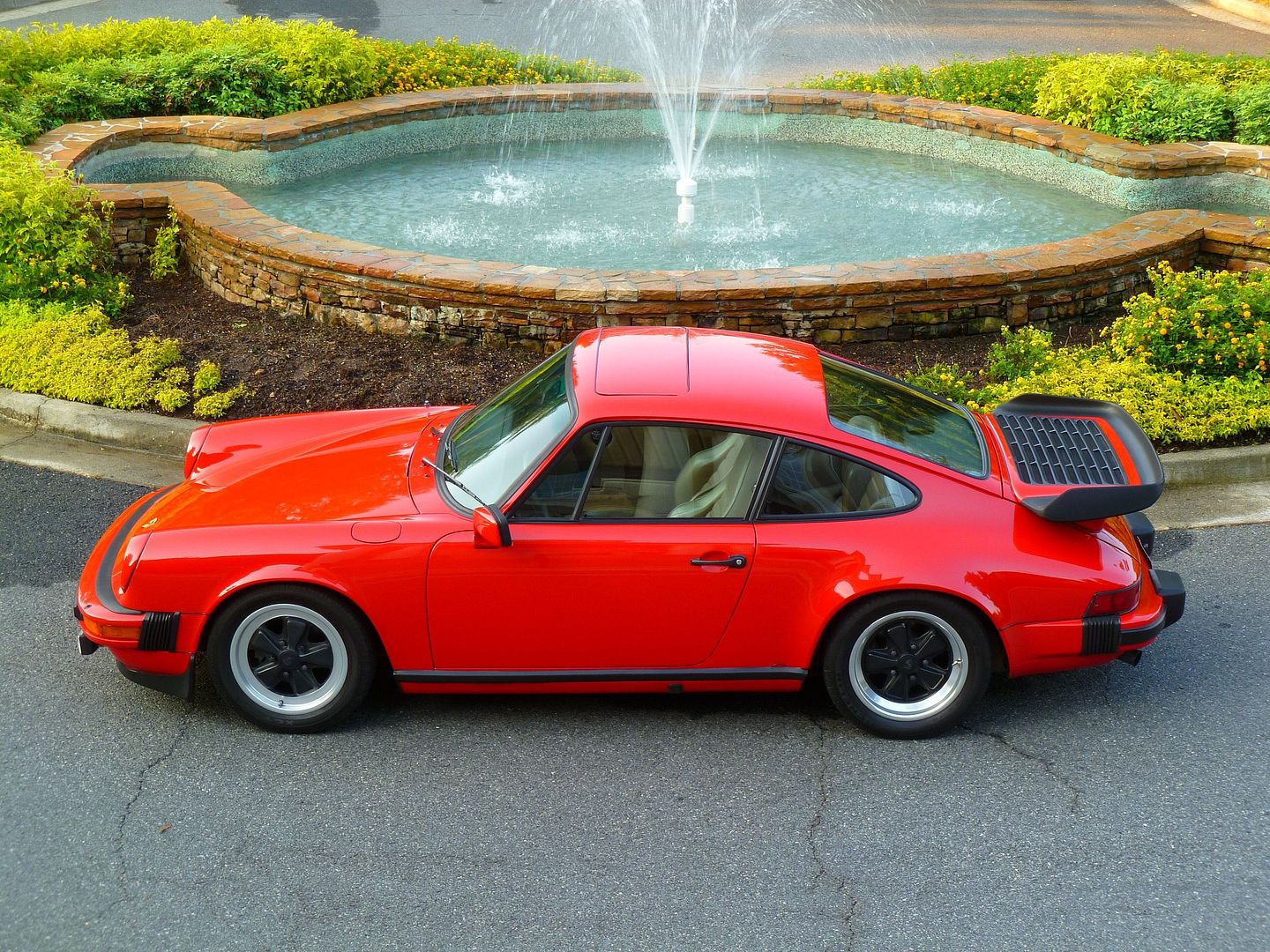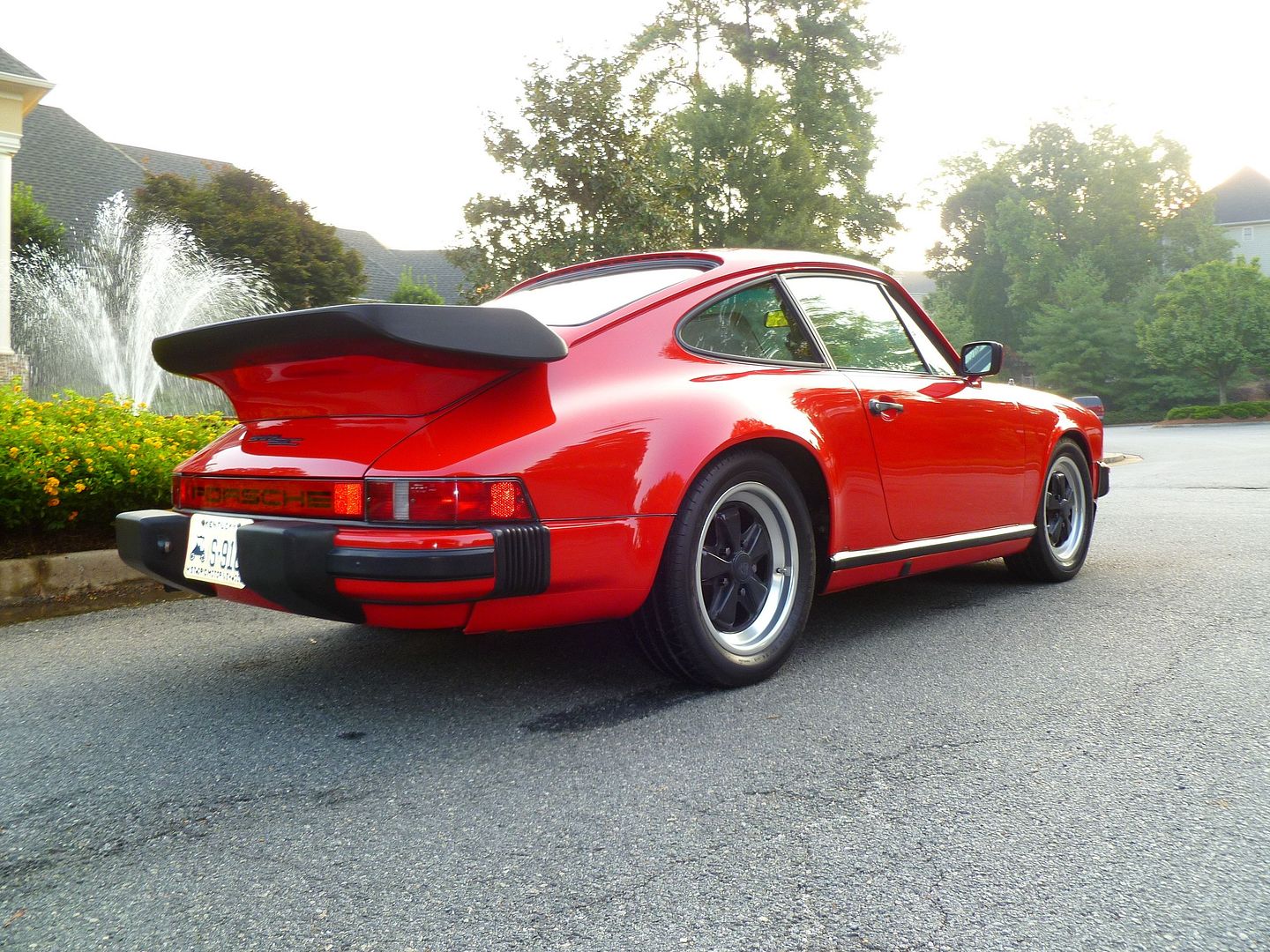 If you are looking for that special, investment quality 911 SC in the perfect color combo with low mileage that you can drive, enjoy, show or just store away as the value rises then this is the one for you!  Documentation shows that this car has had just 3 Porsche Enthusiast owners, each of whom took amazing care of this 911. Ordered in November, 1982 by an attorney in IL at Lee Klinger Porsche, this Red beauty was delivered to its first owner on 5/17/83. He only drove the car in the spring and summer months and owned it until 1999 when it was sold to a Porsche Enthusiast in Tennessee.. At that time in November, 1999 the car had 48,320 miles on it. The 2nd owner kept the car until March , 2010 when it was sold to a Doctor in Kentucky who had owned several Porsches over the years.  The recent birth of his 2nd child prompted his decision to let this sweet 911 go and I was thrilled to have the opportunity to buy such a high quality, loaded, well documented Whale Tail 911 SC.  I will provide enough pics and a short video to hopefully show you the truly outstanding quality of this car but of course welcome any phone calls, questions or inspections.  Sit back and enjoy this fine 911!
As you can see the body and paint on this Guards Red 911 are in amazing condition. To the best of my knowledge this Porsche is wearing its original paint. I spoke to the 2 previous owners who said they never had any paintwork done to it. It's possible the hood may have been painted way back due to rock chips but if so they did an amazing job. As you can see in the pictures the paint has tremendous luster and reflection.  This is a no hit body and the body panels are amazingly straight. Absolutely no sign of rust anywhere on this body! I will not say it is flawless because upon very close inspection you will see some very tiny rock chips that have been touched up but believe me the body is in amazing condition and was obviously always garaged and well cared for.  The optional Whale Tail looks like new and of course is a signature trademark on these SC cars. Overall I would have to say that the body is basically as nice as you will find on an original unmolested, low mileage '83 911.
The Tan leather interior is a beautiful compliment to the Guards red exterior an also is in exceptional condition. Very minor wear on the drivers side seat but no rips or tears anywhere. I was tempted to have the drivers side seat bolster professionally dyed but wanted to leave the car in its original state for the next owner and quite honestly it does not need to be dyed and is far better then most. The rear seats are in practically brand new condition. Headliner looks fantastic as does the dash pad with no cracks. This 911 was ordered with just about every option for a 1983 SC. I was able to look up the codes for the options and the car shows that it has the factory M981 option which includes leather lining, seats, door panels, and dash pad. It also has the M650, 651, and 652 options which are Electric Sunroof, Windows, and intermittent wipers. All of these options are working perfectly. It is also power locking doors and factory air which is not currently working. The original radio was changed out to a Sony unit without altering the dash, however it is currently not working so perhaps the future owner would choose their own sound system or it may be a simple fix to get this unit working. Overall the interior is in excellent condition as you would expect given the overall condition and care this car received.
Not only does this fully loaded 911 SC look fantastic but it drives tight and performs as you would expect a well maintained, low mileage Porsche to perform!  The original motor pulls strong in every gear and has always been well maintained. I do have service records dating back to 1983 and the original Warranty book was stamped up until 2000. I also have some service records after that. The car only had 48,000 miles in 1999 and currently has 62,000 miles on it so obviously it has had only minimal pleasure usage in the last 11 years. This car is tight and right!! It handles beautifully, shifts smoothly, and accelerates strong! I have not noticed any leaks whatsoever which again testifies to the high level of care and maintenance this car has received. The original 16″ Fuchs wheels are in great shape and tires have plenty of tread life left.

Overall this is truly a show and go 911SC that you can drive and enjoy but know that you have a true investment quality car in your garage or collection. while there are plenty of nice 911 SC's on the market it is rare to find one with such low mileage and so original with all of the options this one has. I am a licensed Transport Broker and would be more then happy to assist the lucky buyer of this car with a great transport rate open or enclosed. I am also more then willing to accommodate overseas buyers and help you get this car safely to the port of your choice.
Hopefully I have given you all the info you need to decide if this is the 911 that should be in your garage. As always I welcome your calls to discuss anything else I may not have covered. If you have any questions feel free to call me at 770-712-1326 and I will do my best to answer them. As with all of my auctions I will also listen to serious offers from serious buyers and reserve the right to end the auction early if needed.  Please do not email me asking the reserve price. If you are a serious buyer lets talk on the phone and discuss it. Take a look at the pics and videos and then picture yourself behind the wheel!!!