About This Vehicle
Mileage: 5,500
Engine: 4.6 Ltr Cobra SVT
Body Style: Convertible
Transmission: 5-Spd
Exterior Color: Red
Interior Color: Black
VIN: 1P9PA1821WB213016
Price: SOLD
DRIVE AND YOU SHALL FLY!!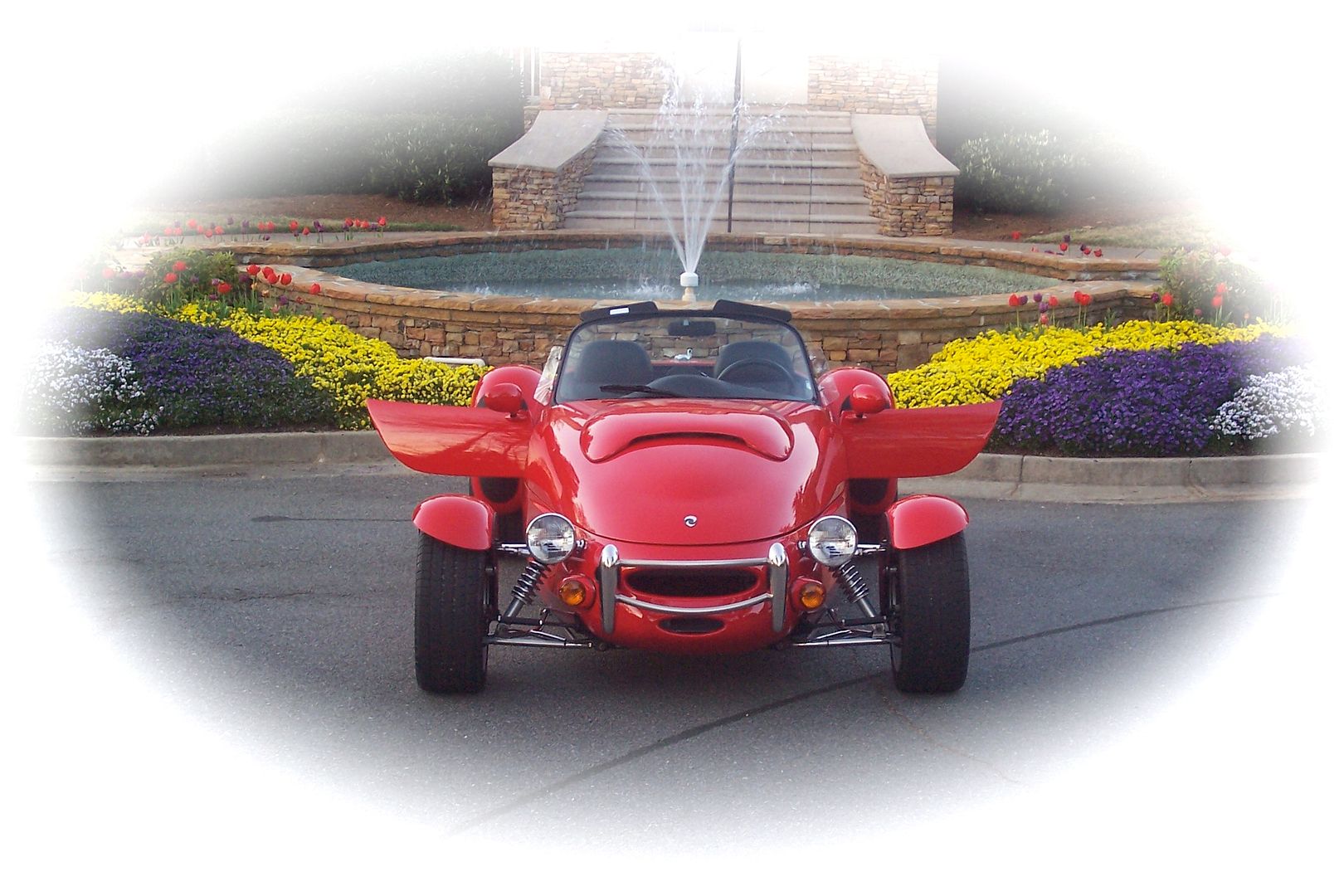 1 OF 19 RED 1998 PANOZ AIV ROADSTERS

.

… 1 OF 176 TOTAL PANOZ AIV ROADSTERS PRODUCED FOR THE PUBLIC!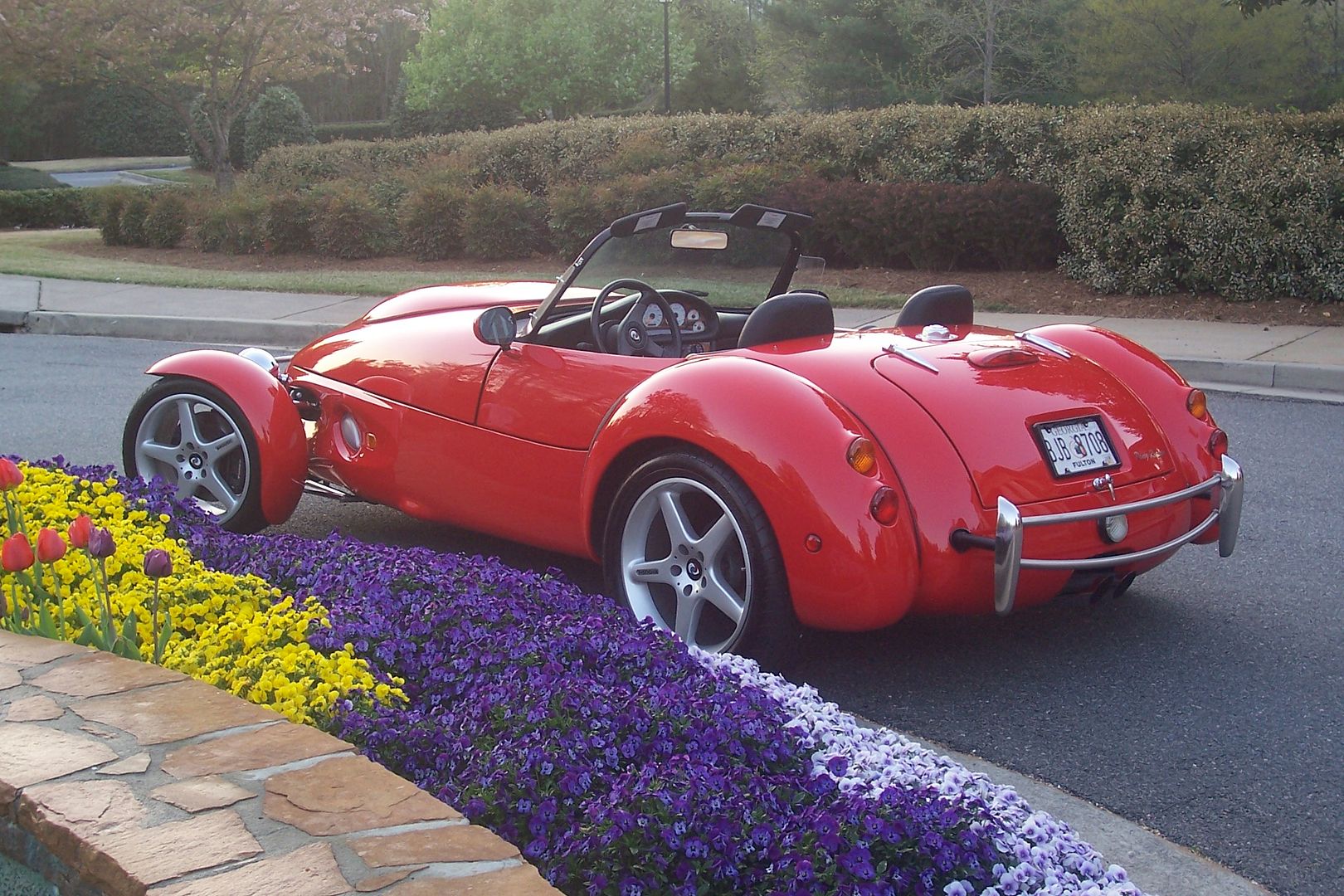 NEAR FLAWLESS, ULTRA LOW MILEAGE EXAMPLE OF WHAT HAS BEEN TERMED "THE GREAT AMERICAN ROADSTER"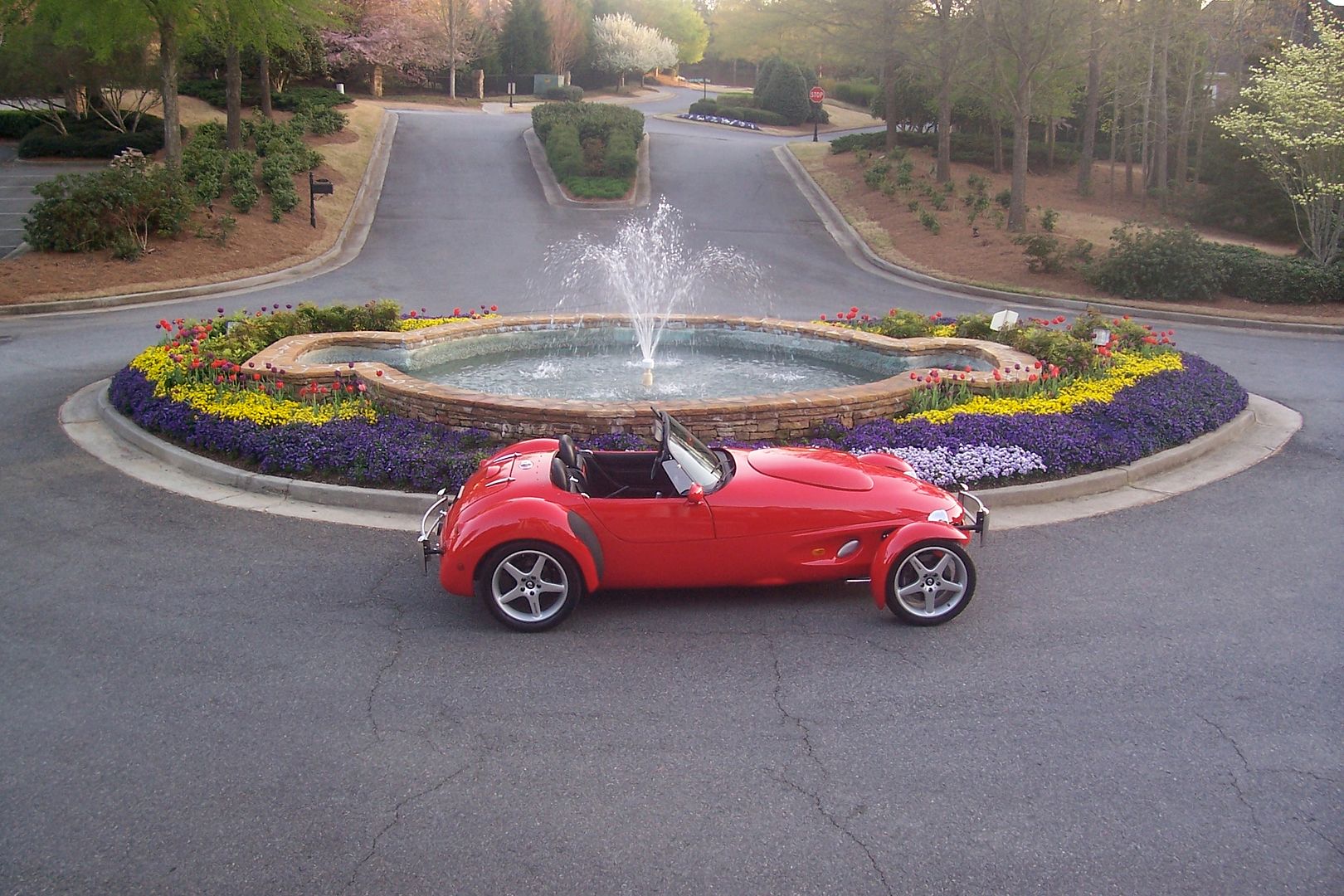 I have had the unique pleasure of owning a total of 6 PANOZ ROADSTERS in the past 3 years.  I say unique because there were only a total of 44 Pre-AIV Roadsters built and a total of 176 AIV Roadsters sold to the public. Of those I have owned 1 Pre-AIV and 5 AIV models. This particular Red AIV that you are viewing is as near flawless as any I have owned. I think after you have a chance to view all of the pics and see and hear the videos you will agree that THIS IS THE ONE TO OWN! I would also like to share some of my experience of owning these and some information I am learning about the Auto Check scores versus Carfax. Each of the Panoz Roadsters I have sold have gone to individuals who are real car people, meaning they have or have had a great collection of cars including American Muscle, Hot Rods, and other exotics. The first AIV Roadster I sold went to a great car guy in VA who owned a Viper, Shelby Cobra, Prowler, Chevy SSR among others and the week after he got it he sent me an email saying that the AIV Roadster was now the family favorite.  I assure you that if you enjoy owning a unique, investment quality, performance piece of automotive history then you need to own one of these at some point in your lifetime. Lets face it, what better time of year then now to have one in your garage waiting to be driven. I have also found that many times these cars are only owned for a few years by their owners probably for several reasons. One is probably because the poeple who buy them simply want to own one to experieince it and not everyone has a 3+ car garage so when other awesome cars come around something usually has to go.  As awesome as these cars are they are not everyday drivers or cars you take on cross country rides so eventually I am guessing practicality comes in to play. In fact this red beauty was acquired from a gentleman who was in his 60's and decided it was just getting too tough getting in and out of it compared to his Prowler. Whatever the reasons, who cares!! These are just amazing and unique cars that a true car aficionado needs to experience!  Auto Check seems to think that the # of owners a car has is extremely important in their scoring.  They say this particular AIV has had 5 owners, while Carfax seems to only show 2 owners. I think Carfax is a better tool when looking at a used vehicle and I have included a pic of the Clear Carfax for your confidence.  I am far from an expert, but having driven 5 other Panoz AIV Roadsters in the last few years I can tell you that this one is stronger then any of them and puts a smile on my face every time I drive it….truly awesome performance! Keep in mind this one has under 5500 miles!! I will do my best to honestly describe it and provide enough pictures and videos to help you decide if this is the one for you. ENJOY!
NEAR FLAWLESS best describes the body on this Red Roadster. I ran a carfax prior to buying it and there have been no accidents and I do not see any evidence of paintwork other then one tiny touch up to a small scratch at the edge of the hood. This is all that I see that keeps me from saying that this car is completely perfect.   These cars sit very low and the open fender design tends to send small rocks flying which is why Panoz designed the rear fenders with the black rock guards. Most of the AIV roadsters will have small stone peck marks or chips in this area…this one does not!  The paint has fantastic and mirror-like luster to it and shines up great.  Chrome headlights, bumper guards and trim all look great.  These cars do have tops which fold up and can be stored in the trunk .  I have never driven one of these with the top on but I guess its nice to know it's there if you need it. It has zip out windows and a carrying case.  Overall the body presents itself like it came off the factory showroom floor and you need to be ready to get stares, whistles, and questions wherever you go in this truly unique modern muscle machine.  Here are a group of pics to show off the body. Be sure to also watch the video for a complete walk around.
The interior of this particular roadster is beautiful and looks close to new!  The custom treatment to the seats compliments the uniqueness. Beautiful walnut burl woodgrain trim along the gauges and console, silver machined shifter knob, and custom Panoz Floor mats add to the look. Very nice Eclipse AM/FM/CD player for your listening enjoyment, but lets face it the real music is coming out of the dual rear pipes. Thiss roadster sits on a set of awesome Roush Kosei 5 spoke 18's wrapped in an almost brand new set of BFG Comp TA tires, 295/35/18 rears and 245/40/18 fronts. In addition, this AIV has the limited Roush Tool kit mounted in the trunk. All of the gauges and electronics are working perfectly. A custom Panoz logo car cover will also be included Climb in this cockpit, strap in and enjoy the ride of your life!
Each Panoz AIV Roadster had the same hand assembled Ford SVT Mustang Cobra engine and Borg-Warner T-45 five speed transmission originally introduced in the 1996 Mustang Cobra. This 305 HP all aluminum Modular 4.6 liter V-8 had the DOHC 32 valve configuration. Brakes came from the Mustang Cobra as well with 13 inch vented twin piston discs up front and 10 inch vented single piston discs in the rear. All Panoz AIVs had four wheel independent suspension with the 8.8 Ford limited slip differential. All had the large bore extruded aluminum chassis rails with an aluminum backbone frame with mild steel tubular subframes. The bodies were super plastic formed (SPF) aluminum with fiberglass fenders and hood scoop. Here is a further breakdown:

CONSTRUCTION: Hand built (350 man hours) in 1997, Aluminum Intensive Vehicle, 70% aluminum-frame, body, engine, gas tank, seats, radiator and wheels.
MOTOR: 4.6 litre Cobra SVT aluminum hand-built DOHC 32 Valve V8
POWER: 305 horsepower, 300 lb/ft. torque
TRANSMISSION: Borg Warner T45 5 Speed
DIFFERENTIAL: Ford 8.8″ limited slip differential, 3.27:1 final drive ratio

STEERING: Quick Ratio power rack and pinion
SUSPENSION: 4 Wheel Independent, adjustable coil-over shocks
WHEELS: KOKEI ROUSH 18″ ALUMINUM
TIRES: 245/40 ZR18 front and 295/35 ZR18 rear
BRAKES: Ford Mustang Cobra 13″ front and 10″ rear vented disc brakes
WEIGHT: 2570 lbs.
PERFORMANCE: 0-60 mph= 4.5 seconds, 1/4 mile= 13.3 seconds, braking distance 60-0= 110 ft.
This particular AIV Roadster is the best sounding of the 6 I have owned and it also seems to accelerate better then the rest also. Below is a walk around video of this fine piece of automotive art.