About This Vehicle
Mileage: 20,150
Engine: 8 cyl
Body Style: Coupe
Transmission: Manual
Exterior Color: Tungsten Gray
Interior Color: Black
VIN:1ZVHT88S075347546
Price: SOLD
NEAR FLAWLESS,

TUNGSTEN GREY

, 2007 FORD SHELBY GT500… ABSOLUTELY LOADED….

1 OF 384

COUPES PRODUCED IN THIS COLOR….PLUS 20″ CHROME SHELBY WHEELS AND SHELBY SVT PERFORMANCE MODS….

THIS IS THE ONE TO OWN

!!!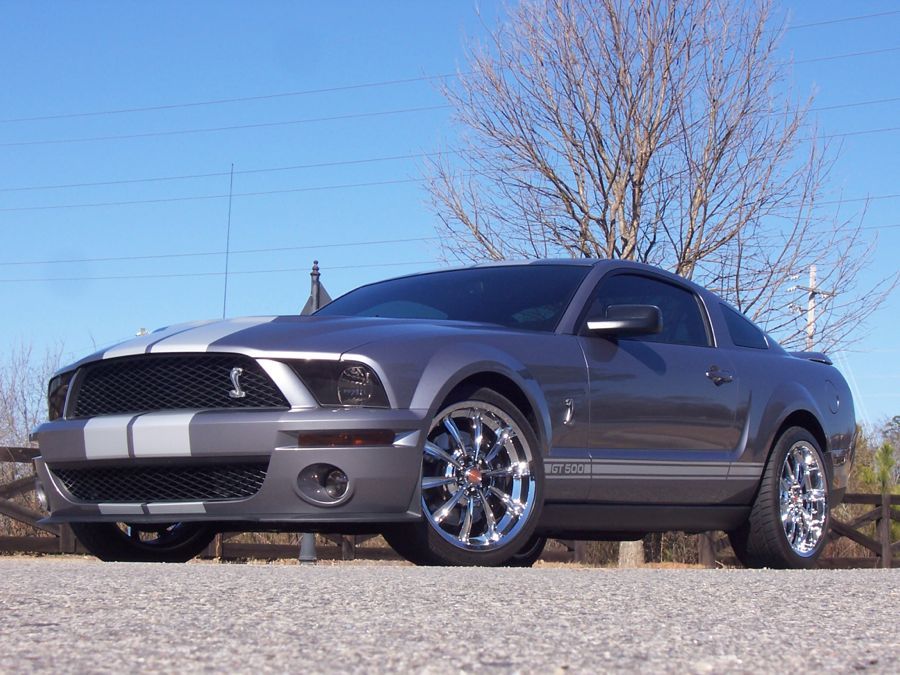 What happens when a legend from Texas unites with a legend from Dearborn?? Well, in 2007, after 40 years, the Ford Mustang and racing legend Carroll Shelby got back together and introduced the 2007 Shelby GT500. This collaboration yielded an instant collector's Mustang and one that Ford's Special Vehicle Team (SVT) was able to build with 475 horsepower in its 5.4 Litre supercharged V-8. By bringing together Shelby and Ford SVT the company's commitment to performance became as powerful as at any time in history. 
This particular Shelby GT 500 Coupe stands out among the others for several reasons. First of all, out of 8152 Coupes produced this is 1 of just 384 produced in this beautiful Tungsten Grey Color.  You will stand out in the sea of White, Red, Blue and Black Shelbys, and, this Tungsten Grey Coupe is very reminiscent of the Eleanor '67 Mustang Fastbacks.  In addition, this particular Shelby has every option INCLUDING Navigation!! But that's not all! This Shelby has been enjoyed by 3 die-hard Mustang Enthusiasts and it has received a few fantastic appearance and performance modifications that will also help it stand out among the rest! The car started its life in Alabama before making it to the Atlanta, GA area.  The first owner was Doctor who added this Shelby to his arsenal before deciding he wanted to replace it with a brand new Corvette.  Next owner was a young man who owned it for almost 3 years. He had a Mustang GT as his every day driver but wanted the Shelby GT500 for car shows and cruise-ins. He added the 20″ Carroll Shelby Chrome wheels and put about 6000 miles on it in the 3 years he owned it.  This brings us to the current owner who has owned it a little under 2 years and has put a little over 3000 miles on it. 
We are a classic car dealership and about 2 years ago the current owner of this Shelby GT500 came to our warehouse hoping to purchase a beautiful 1967 Mustang Fastback we had for sale.  He loved the car but unfortunately at 6″ 5″ tall he simply was not going to be comfortable in it.  We shook hands and he realized that perhaps a classic Mustang was just not going to happen for him.  Well, 2 years later I received an email from him letting me know that he had purchased a 2007 Shelby GT500 shortly after we had met.  He loved it and drove it only on sunny weekends to various car shows and cruise-in events and an occasional trip to his home in the Georgia Mountains.  Well, he had his fun with the Shelby and was now ready for his next toy but unfortunately his garage space would only enable him to have one at a time so he asked if i would assist him in selling it.  After meeting up with him and seeing how amazing his Shelby looked I quickly agreed.  I spent the afternoon with the Shelby putting 30 gentle miles on it while I photographed it and returned it back to his garage.  This car is nearly flawless and catches all the eyes on the road and has all the power,  and then some, that any car enthusiast will need on the road.  If you have been searching for an amazing and unique Shelby GT500 then I think you just found the one….good luck!! I will do my best to provide enough large pictures, a video so you can hear it running, and an honest description to help you decide if this Stallion belongs in your stable.  Sit back and enjoy! 
One glance and it is obvious that the GT500 took a huge leap forward, drawing inspiration from the classic 1968 Fastbacks that transformed the mild-mannered pony car into a muscle car with attitude. The Shelby GT 500 is truly a Supercar with a stance all its own. From the bulging hood with,  Le Mans style stripes, GT 500 call out on the lower body racing stripes, unique rear fascia with SHELBY name prominently displayed, and updated Cobra badges and snake in the grille. There is no denying the Shelby GT500 has the look one would expect from Shelby. 
This rare Tungsten Grey beauty is truly in near flawless condition. Driven only for pleasure, this Shelby was pampered by each of its owners and it shows.  The only flaws I could find along the body that keeps me from saying that this one is flawless and showroom perfect are a couple of very small rock chips in the Le Mans strip along the front bumper and one very small flaw in the Le Mans strip on the hood. Otherwise I think it is as immaculate as you will find.  The Auto Check report scored this one at a 95 when others similar ranged from 70-83.  There is not a ding or a mark anywhere else that I could detect and there has been absolutely no paint work or accidents.  The current owner had the headlights, parking lights, and taillights smoked out and the windows were also tinted. It is hard to miss the glistening 20″ Carroll Shelby Chrome wheels that were added that help make this Tungsten treasure come alive.  Here is a picture tour of the body:
The Shelby GT500 interior also has plenty of upgraded levels of flair and function. Speedometer and Tachometer positions are swapped to provide performance oriented drivers with a better view of shift points while changing gears.  Front seats have additional lateral support for optimum positioning in cornering. Black leather seating surfaces are finished with the Snake logo embossed. Slide inside this Shelby GT 500 and you will feel like you are sitting on the showroom floor. The interior is immaculate and loaded with all the goodies including Navigation.The original stock shifter was changed to a White Ford GT knob and Billett interior door locks were added. A set of Cobra floor mats were also added. Shaker 500 stereo system and Sirius Satellite radio provide amazing sound. Rear seat appears to have never been sat in. The original, unwrapped set of manuals is still in the glovebox.  This interior is gorgeous and truly immaculate. Have a look:
As expected from anything with the Shelby name on it, the heart of the GT500 is what's under the hood. The Ford Shelby GT 500's Supercharged 5.4 Liter, 32 valve SVT motor produces an output of 475 horsepower. The supercharger feeds this beast with an air/fuel mixture providing 8.5 lbs of boost. Helping to the power to the pavement is the Tremec 6-speed gearbox. This heavy duty transmission has proved itself in both road and track environments. SVT engineers retuned and upgraded key chassis components helping the GT500 stop and turn with the same authority. To match the power and handling ability the GT500 was fitted with some of the biggest Brembo four piston calibers in the business. 
This particular GT500 has all this great stuff and more!!! The original 18×9.5 wheels were upgraded by the second owner to a set of 20″ Chrome Carroll Shelby wheels and wrapped in Nitto Extreme ZR rubber. Fronts are 20×9 and rears are 20×10 giving an awesome footprint with some very high performance, sticky tires. This upgrade was over $2000. The wheels are perfect with absolutely no curb rash and tires have under 7000 miles on them. To take the 475 Horsepower up a couple of notches the current owner had a few mild SVT performance enhancements professionally installed by the Ford dealer and certified technicians. An SVT performance upgrade including air induction and mufflers and the 50hp SVT Shelby KR Power upgrade with the programmer. He also added a SVT quick shift that has a shorter shift throw and is topped with a Ford GT shifter knob. These upgrades were done at a cost of over $2000. All of these mods can easily be returned to stock and the owner will be happy to include the original parts if the next buyer would like them. He also has the original wheels and tires which are not included in this auction but could be negotiated if desired.  This Shelby GT500 will leave you grinning from ear to ear on every ride you take. I had the pleasure of putting about 30 miles on it yesterday and was truly impressed!!! Have a quick look under the hood and then have a listen to this Supercar running in the video that follows. 
This 2007 Shelby GT 500 has just over 20,000 miles on it!!!! It has barely been broken in and has never been tracked or raced, however, it is certainly set up and ready if so desired!!!
HERE IS A SHORT VIDEO SO YOU CAN HEAR THIS SHELBY RUNNING ( TURN UP YOUR VOLUME AND CLICK THE ARROW TO START):
This '07 Shelby GT 500 is truly an amazing machine and stands out among the others….rare color, fantastic upgrades, low mileage, and amazing condition. This is truly an investment that you can drive and enjoy!!! It is currently tucked away in the current owners garage just a few miles from my business and might come out on a sunny day for a few more miles but rest assured it is waiting for you. Don't you deserve it???
DRIVE THE DREAM!!
Please do not email me asking what the reserve is. 

 If you have any questions feel free to call me at 

770-359-8400 

and I will do my best to answer them.  If you are a serious buyer lets talk on the phone and discuss it. I will be happy to negotiate a deal and end the auction early so we can get this beautiful car in to your garage as soon as possible.  In addition to being a licensed Classic Car Dealer I am also a Transport Broker and will be happy to assist the buyer with a great rate on Enclosed or Open Transport anywhere in the US at the buyers expense or to any port for overseas buyers.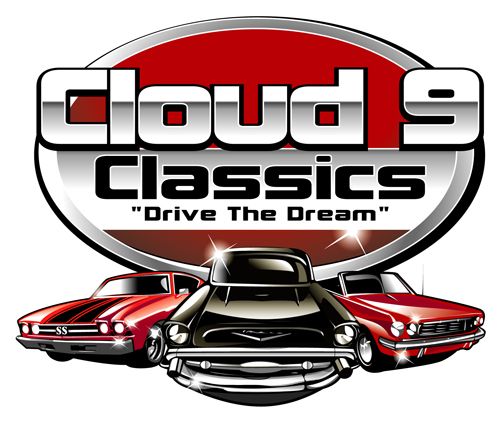 Look at my feedback, whenever I sell something on Ebay I try to be as detailed as I can giving you a factual description to the best of my knowledge.
Many of my auctions end early and I have people contacting me later asking me if the car is still available….they never are so please don't be left out on this great opportunity!
Terms of Sale:
An initial $1,000 non refundable deposit is required within 24 hours of auction end, balance to be paid in full within 3 days of auction end. Any certified checks will have to fully clear all banks prior to new owner taking possession.
 
Seller warrants to Buyer it has good and marketable title to said property, full authority to sell and transfer said property, and that said property is sold free of all liens, encumbrances, liabilities and adverse claims of every nature and description whatsoever. Seller has no knowledge of any hidden defects in and to the Vehicle, and believes to the best of the Seller's knowledge that the Vehicle being sold is in good operating condition. Said Vehicle is sold in "as is" condition and where presently located with no guarantees, no guarantees to authenticity, no buy backs, or no recourse.
 
Buyer to pay all taxes, fees and transportation costs.